Categories:
Other Brands
Discover fashion from the 80's movie 'Pretty in Pink'
Written by John Hughes and directed by Howard Deutch, the 1986 movie 'Pretty in Pink' continues to be a classic. The film follows the story of Andie (Molly Ringwald), who grows up on the poor side of town. She has a crush on the rich kid Blane (Andrew McCarthy), and Andie must choose between him and her childhood friend Duckie (John Cryer).
Related: See 1980's Fashion From 'The Breakfast Club'
Through it all, the film features a view of 1980's teen fashion with a cool New Wave soundtrack. One of the most iconic style moments from the film comes courtesy of a prom scene where Andie shows up in a pink dress she made herself. So what was the story behind the iconic look? Costume designerMarilyn Vance sewed two dresses together to make the polka dot embellished piece. For more casual style, Andie embraced oversized proportions and playful accessories such brooches, earrings and hats. Discover more 1980's fashion from 'Pretty in Pink' below.
PRETTY IN PINK MOVIE STYLE
'Pretty in Pink' movie poster with actors Andrew McCarthy, Molly Ringwald and John Cryer
'Pretty in Pink' (1986) DVD cover
The cast of 'Pretty in Pink': Andrew McCarthy, Molly Ringwald and John Cryer
Molly Ringwald as Andie. Her 1980's style was influenced by vintage finds.
Still of John Cryer serenading Molly Ringwald with 'Try a Little Tenderness' by Otis Redding
Andrew McCarthy (Blaine) and Molly Ringwald (Andie) go on their first date together. Molly wears a grey jacket and skirt with a lace top.
Molly Ringwald wears the famous pink prom dress in 'Pretty in Pink' still.
Andrew McCarthy (Blane) wears white relaxed suit in the 1980's film
Statement hats were on trend in the rage in the 1980's. Molly Ringwald (Andie) wears a pink hat, floral embroidered earrings and sweate.
James Spader chats up Molly Ringwald in 'Pretty in Pink' still.
Annie Pots (Iona) wears a black latex looking dress and punk inspired, spiked up hairdo
Another image of Andie's prom dress in 'Pretty in Pink' featuring an open shoulder and polka dot print.
PRETTY IN PINK MOVIE PHOTOS
comnum(0) tbcount(0) tbcount(55)
Categories:
Other Brands
Madewell Velvet Ruffle Cami, The High-Rise Slim Boyjean: Painter Edition and Eye Lariat Necklace
Fall is officially here, and Madewell has just the prescription for your cold weather blues. The American fashion brand offers laid-back layering including the season's breakout fabric—velvet. From distressed denim to ruffled tops and chunky knit sweaters, these autumn looks will take your wardrobe to new heights. New sneaker silhouettes and slim scarves finish the cool ensembles.
Related: Ready for Fall | 8 Cool Outfits from Madewell
MADEWELL VELVET LOOKS FALL 2017
Madewell Open-Side Bobble Pullover Sweater, Velvet Pull-On Pants, The Chain Crossbody Bag and Vans Classic Slip-On Sneakers
Madewell Velvet Bow-Back Tee Dress and The Oversized Jean Jacket in Capstone Wash
Madewell Velvet Wrap Bodysuit, Retro Crop Bootcut Jeans: Knee-Rip Edition andMadewell x Girls Inc. Demi-Fine Bronze Female Necklace
Madewell Fulton Sweater-Coat, Classic Ex-Boyfriend Shirt in Stripe-Mix, Mr. Dijon Tee, Rivet & Thread Retro Wide-Leg Jeans and Slim Silk Scarf
Madewell Herringbone Blazer Coat, Velveteen Langford Wide-Leg Crop Pants, The Transport Tote and Tretorn Nylite Plus Sneakers in Leather and Velvet
Madewell Bandana Pullover Sweater, 9″ High-Rise Skinny Jeans: Distressed Edition,Silk Bandana and Vans Sk8-Hi High-Top Sneakers in Marled Fabric
comnum(0) tbcount(0) tbcount(48)
Categories:
Other Brands
We always say: 'when you need studs, go find it at Valentino'. Why? Because Valentino makes the best studs in the world and they're famous for it!
Meet the latest Valentino Garavani Soft Mirror Wallet On Chain (or just a mini bag, or an evening bag). It's the newest design for the Fall Winter 2017 Collection. This bag is gorgeous and the look explains it all because a lot of attention has been spent on the little details.
The Design
You won't find much minimalistic handbag at Valentino, because it's too boring. Just like this Garavani Soft Mirror WOC, this bag is made with solid color, but it wouldn't be a Valentino handbag if they didn't threw some studs at it. The studs are organized from small to large on the front flap, with the largest on the front and it goes smaller once it moves to the top.
This bag radiates the tough-luxe status. It goes perfectly with an evening dress or just casual clothes. You can use it for special occasions or just on a lunch date.
The chain is even more beautiful and can be adjusted. The chain can also be detached so that this bag changes into a clutch bag. The end of the chain is refined with a big round jewel-like hardware, which looks very stunning and feminine. This bag also offers an option to carry as chain-link hand-strap.
The Interior
For a small bag, this Garavani Soft Mirror WOC is surprisingly roomy. Inside you will find one main compartment to store all your necessities, but it also comes with a zipped pocket and a slot pockets (including 8 card slots).
The Sizes And Prices
Measuring 4.5' x 7.5' x 1' (H x W x D) inches, priced at $1375 USD, $9300 HKD, ¥147000 JPY, $1640 AUD.
Where To Shop?
Look for more colors via MyTheresa
More Colors And Images
comnum(0) tbcount(0) tbcount(45)
Categories:
Other Brands
We know that Celine is all about making minimalistic things, but here's one bag that's not following this traditional code. Meet the Celine Eyelets Pocket Evening Clutch On Chain for the Winter 2017 Collection. It's basically a small-sized handbag that can be transformed into a clutch bag or vica versa.
The Pocket Evening Clutch On Chain is not a new bag, it's also available without the eyelets but it usually comes in tri-colors. This bag is also called the Pocket Large Flap On Chain.
The Design
It's a rectangle small bag with an enveloped-shaped flap. This bag is perfect to carry from Spring to Winter and it matches perfectly with any casual chic outfit in your wardrobe. The latest edition is adorned with eyelets around the edges of the flap, which is designed to boost it's urban-chic'nes. Now this beauty can be carried with simple tees and jeans and you will still look fabulous.
Made from smooth calfskin, which a durable leather that requires low maintenance. The chains are long enough to carry cross body and it can be removed anytime to convert into a clutch bag. The logo has been embellished on the bottom front in small lettering that reads: 'CELINE PARIS'.
And there is more, the front also features a outer flat pocket. Now let's dive into the interior:
The Interior
The Pocket Evening Clutch opens with a snap button. Inside you will find one gusset compartment and one zipped pocket. The interior fits all of your basic essentials or evening necessities.
The Sizes And Prices
The removable shoulder chain is 20′ inches long and the bag measures 11' x 7' inches, priced at $1650 USD, €1100 euro, £1000 GBP, $12500 HKD, $2100 SGD, ¥12000 CNY, ¥170000 JPY via Celine boutiques.
comnum(0) tbcount(0) tbcount(43)
Categories:
Other Brands
Fur takes the spotlight in the October 2017 issue of Glamour Italy. Photographed by Baard Lunde(Angela de Bona Agency), model Agnete Hegelundturns up the luxe factor in autumn outerwear. Stylist Valentina Di Pinto makes sure the blonde stands out in glamorous fashions from brands like Pinko, Elisabetta Franchi and Twinset.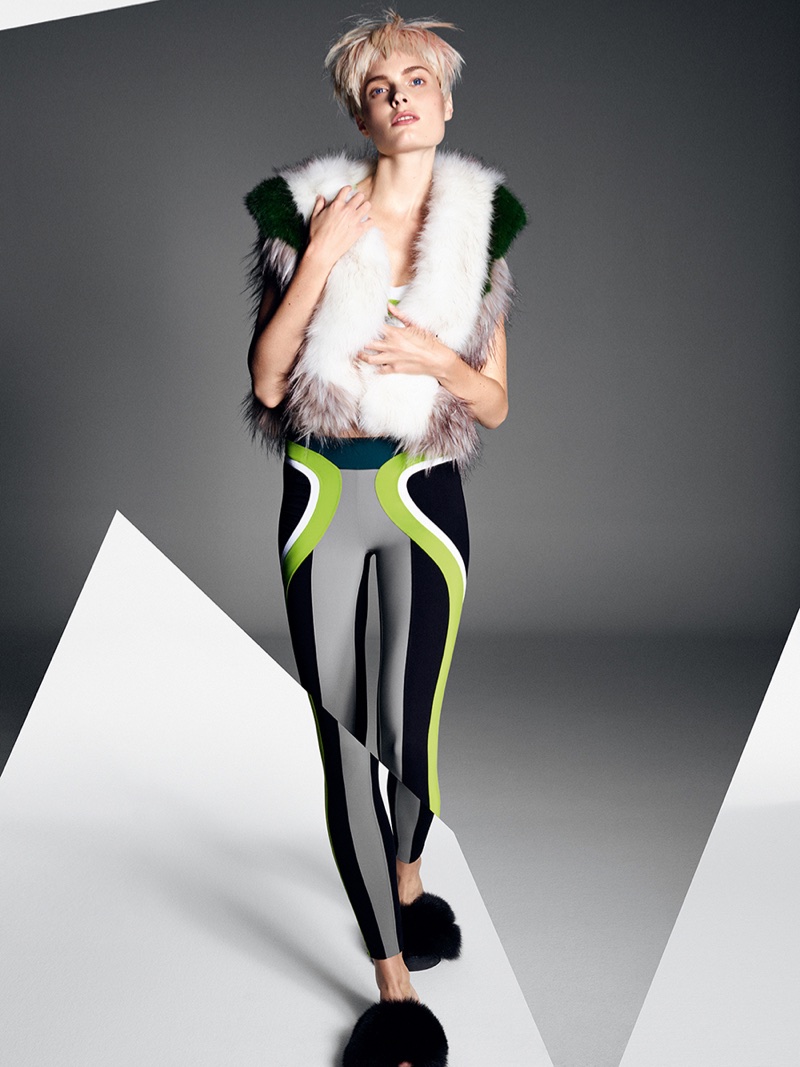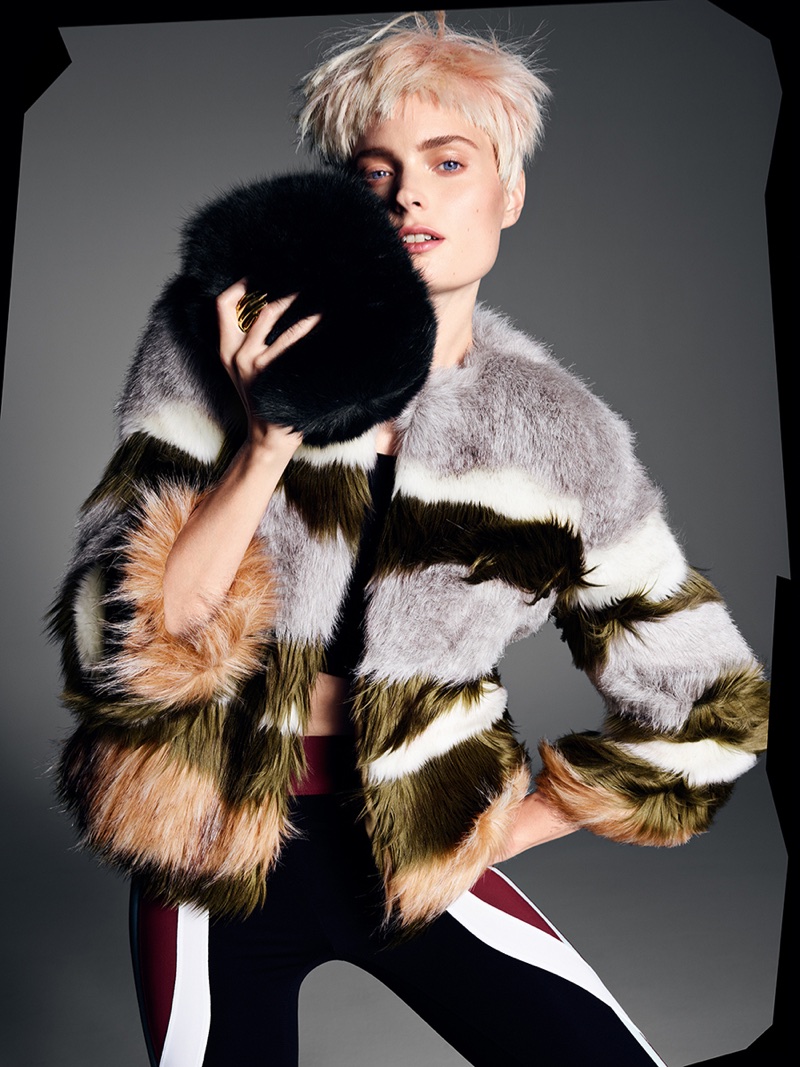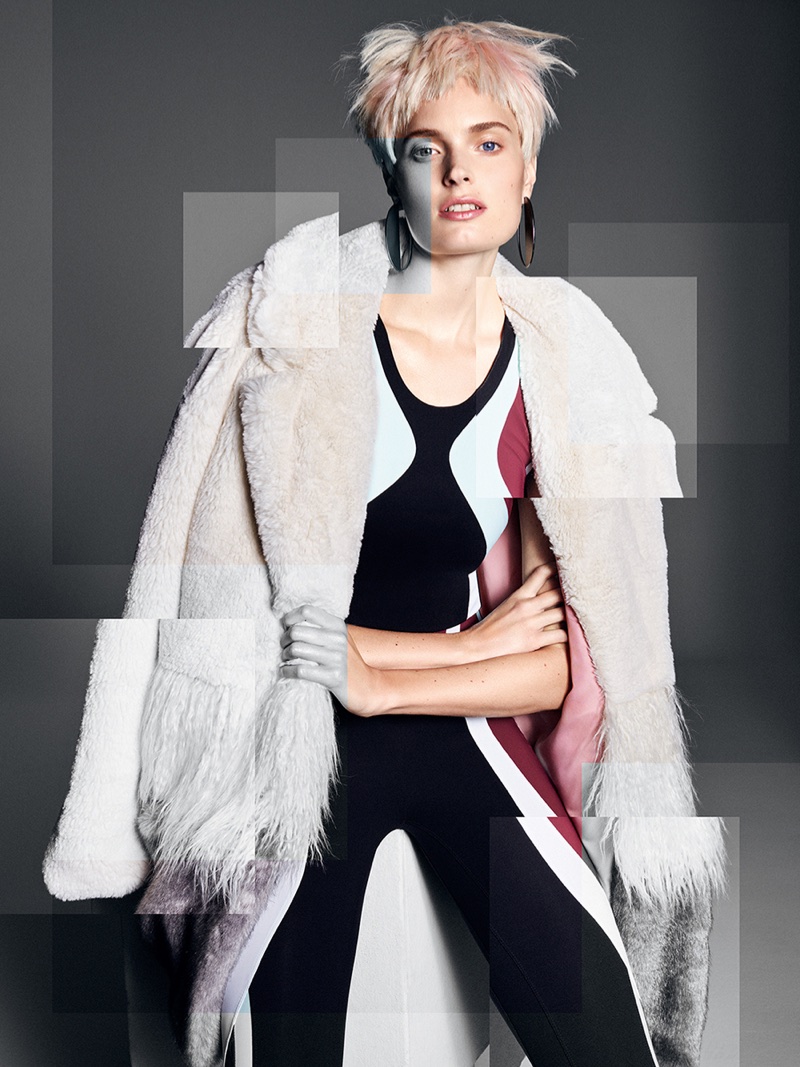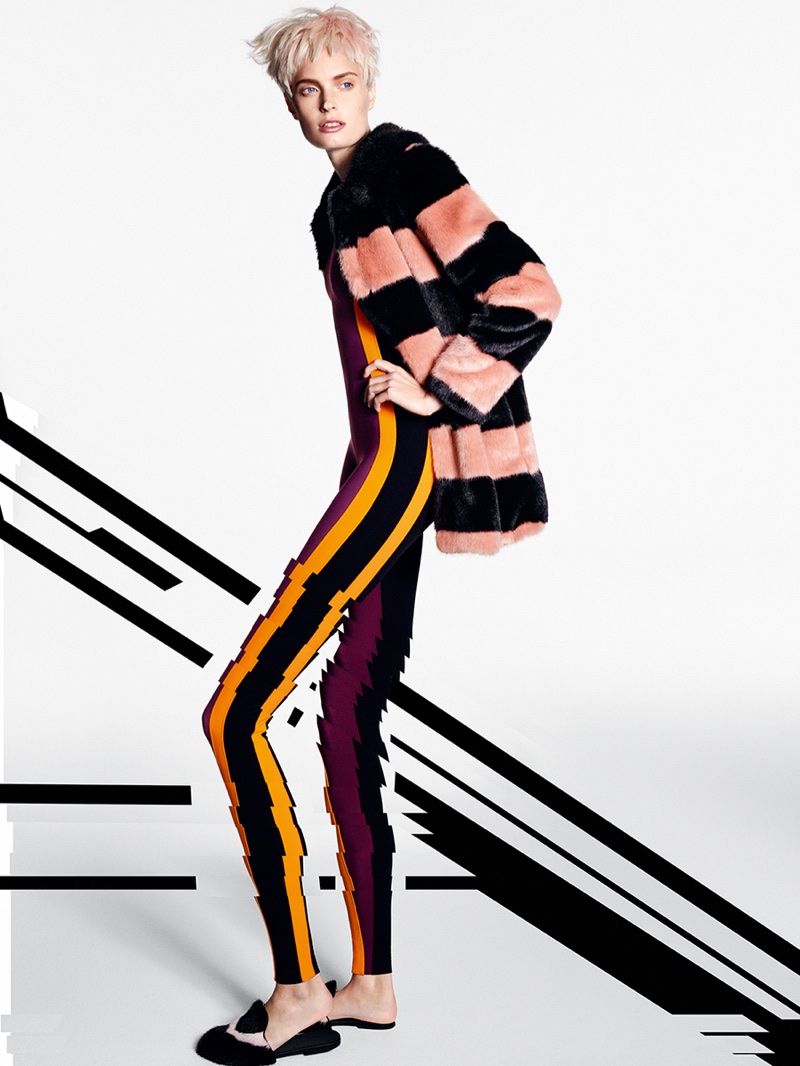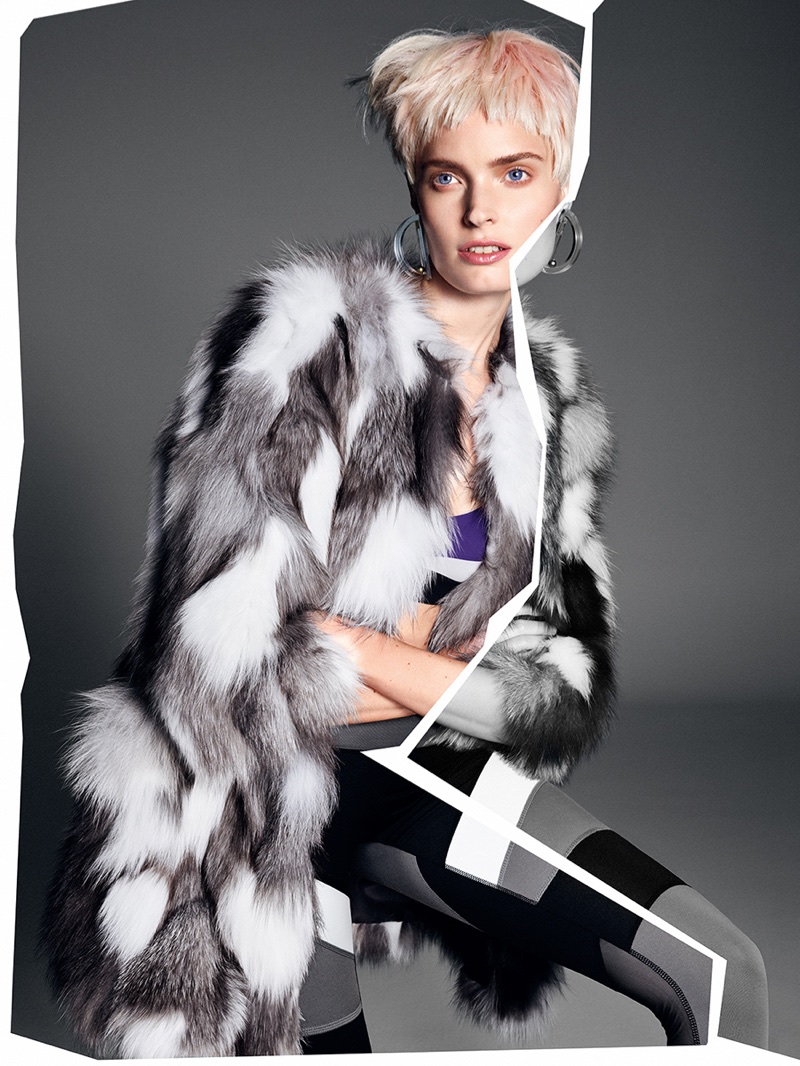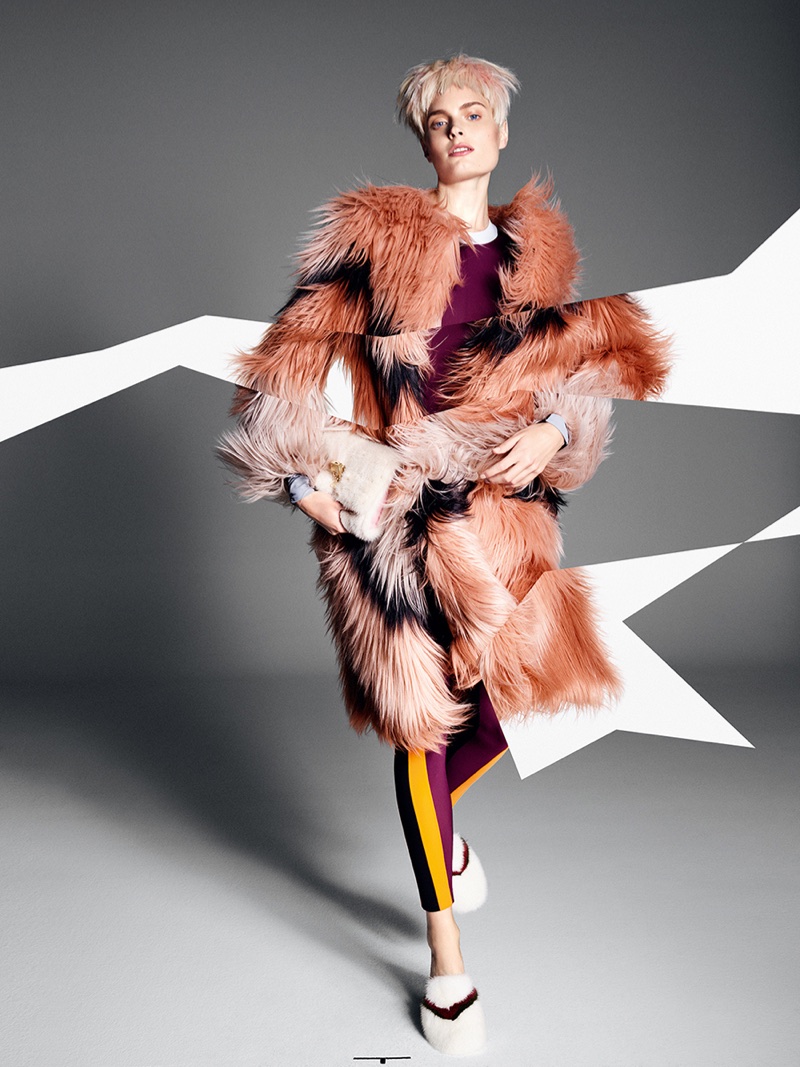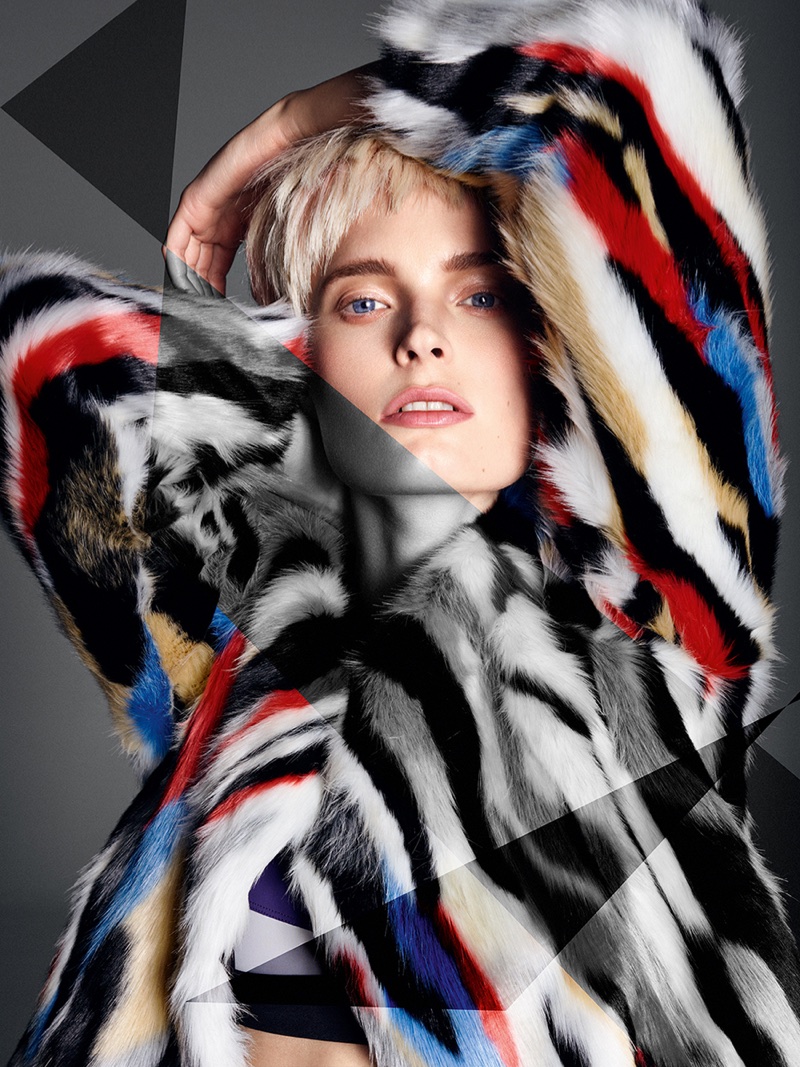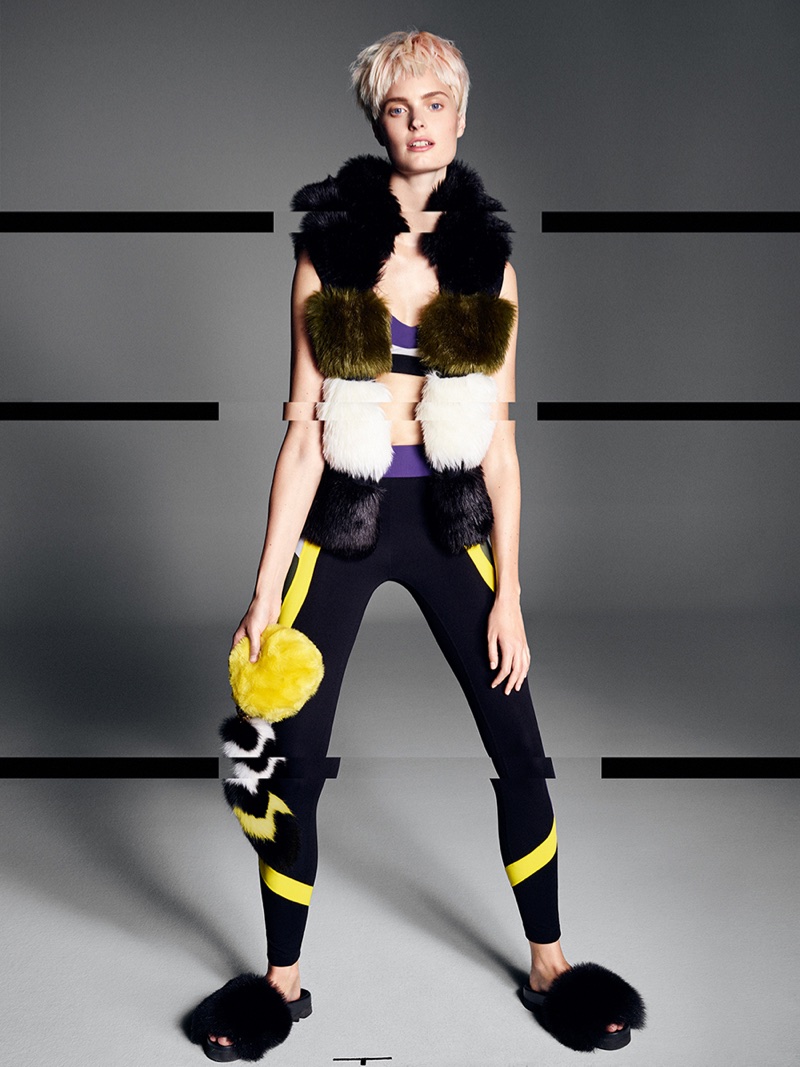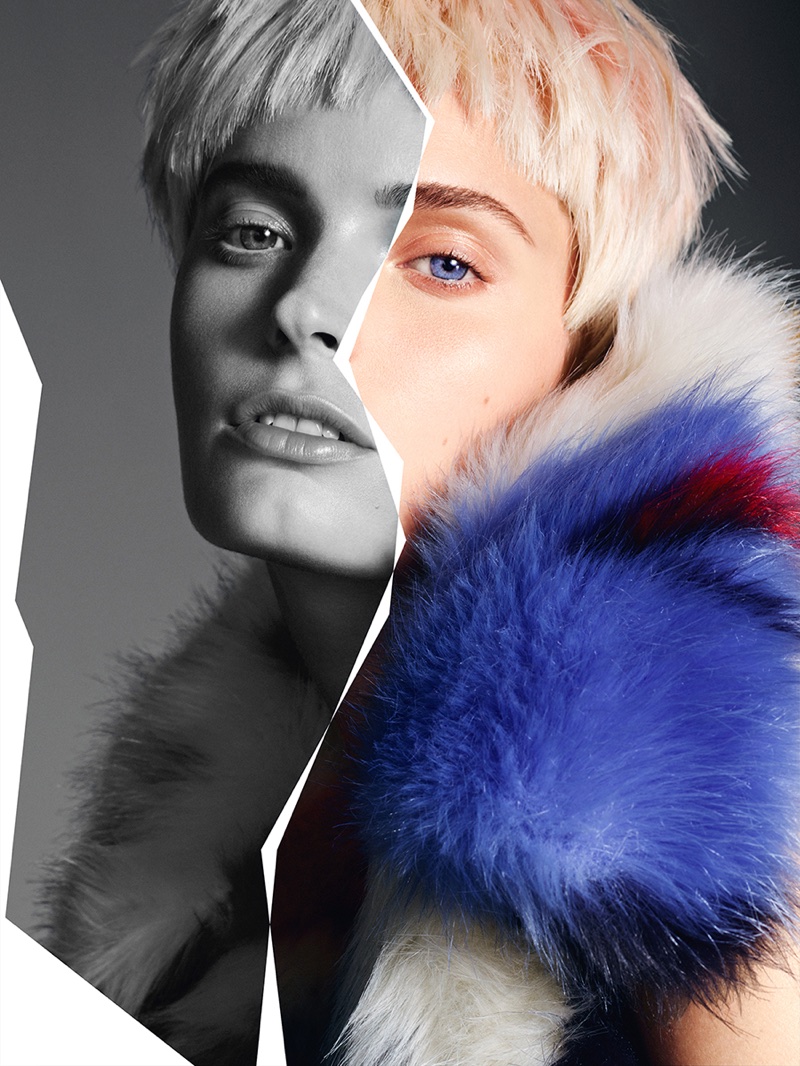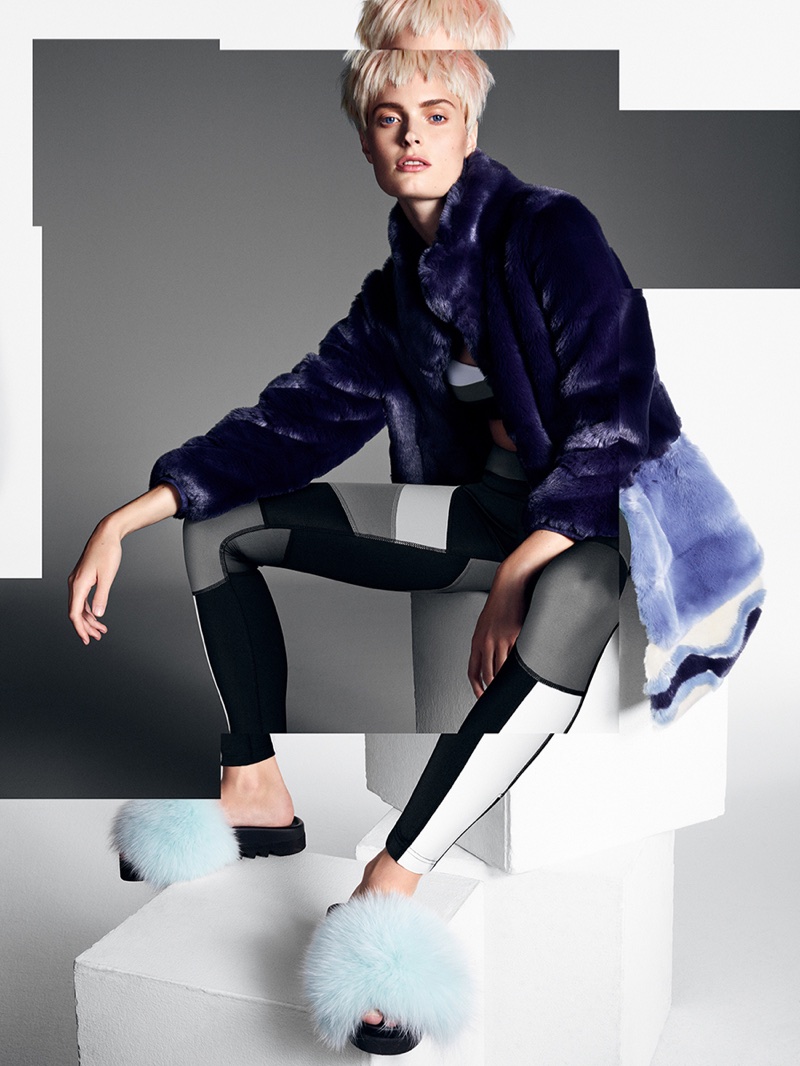 comnum(0) tbcount(0) tbcount(41)
Categories:
Other Brands
When Alexander Wang joined Balenciaga, he changed the course of the ship. Instead of focusing within the brand's comfort zone, which is maintaining the motorcycle handbag collection, he introduced a new series of feminine handbags. This new shift changed the image of Balenciaga forever. We still love the motorcycle handbag though (and its still available), but there are now more and innovative handbags to choose.
Introducing the Balenciaga Lock Shoulder Bag. It's an extended work from the Le Dix Bag. This is another ladylike handbag.
The Design
Simple, streamlined and above all timeless. These are the keys to create a successful classic handbag. This Lock Bag has it all. It's crafted with a boxy shape and curved front flap. It's painted in solid colors, including the classic black. The bag features a leather strap for shoulder carry or cross body carry. And it's made with durable calf leather.
The center is the most important piece – this closure is designed in golden hardware and it's printed with the house's logo.
The Interior
The interior is quite structured with multiple pockets. Inside you will find a zip pocket, patch pocket and a what-seems-to-be a removable pouch with strap.
The Sizes And Prices
This bag is measured 18 x 14.5 x 6.5 (H x W x D) cm and is priced at $1595 USD, $2661 CAD, €1290 euro, £1095 GBP, $2350 SGD, ¥166320 JPY, $2000 AUD.
Where To Shop?
You can find this bag via Luisa Via Roma.
More Images
Categories

New Posts

Hot Posts